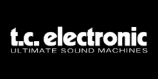 TC HELICON MIC MECHANIC 2 PITCH CORRECTION WITH TONE, REVERB AND DELAYS
AWESOME SOUND AS SOON AS YOU STEP UP TO THE MIC
MAKE YOUR MIC SOUND GREAT
Improving on its predecessor, the original Mic Mechanic, Mic Mechanic 2 is a compact vocal toolbox in a easy-to-use pedal. As your personal sound engineer, Mic Mechanic 2 provides time-tested tone and effects you can take anywhere to always sound your best.
8 high quality Reverb and Echo presets
Separate Reverb (Room, Club, Hall)Â and Delay (Tap and Slap), with combinations of both
Footswitch tapping can match echoes to song tempo
Tone button for Adaptive EQ, Compression, De-essing and Gating
Battery operation (batteries optional)
Auto Chromatic Pitch Correction
Easy connection between standard mic and mixer
Phantom power always available
Low noise microphone pre-amp
Automatic input gain – no more setting and adjusting input gain
Mic Control for remote on/off switching with optional TC-Helicon MP-75, MP-76 (main button only) and Sennheiser e835 FX mics
Individual style select/mix controls for Reverb and Echo
Rugged all-metal construction
USB connection to VoiceSupport application offering updates, product-specific news and more
9V operation (vs 12V) to accommodate common pedalboard power supplies
SPACE OUT
Reverb simulates a physical space, allowing your voice to fit into the music perfectly. Whether it's something small like a room or large like a concert hall, Mic Mechanic 2's vocally tuned reverb compliments your voice and enhances every performance.
PUT IT ON REPEAT
Echo (the effect formally known as delay) allows you to add repeats of your vocals, timed with your music. This cool effect helps your vocals really gel with the song. Whether you choose a lot of repeats, repeats, repeats… or just a few, you're in control. Mic Mechanic 2 also allows you to set the tempo via the footswitch, so it's as easy as tapping your foot in time with the music.
A HELPING HAND
We're all human and nobody hits every note perfectly.
Nobody.
With transparent auto-chromatic pitch correction, we nudge your pitch to the nearest semitone. It won't turn a potato into a spaceship, but it can give you a little support when you need it most.
WHO NEEDS KNOBS?
Mucking about with mic gain can be a real hassle, especially if you're in a hurry or at a new and unfamiliar venue. Mic Mechanic 2 automatically sets your mic gain, so you never have to worry whether things are set correctly.
YOUR PERSONAL SOUND TECH
Adaptive EQ (equalization), compression, de-ess, and gate automatically control the timbre and shape of your vocal, ensuring that every note you sing is clean and clear. Because when the crowd can hear what you're singing, they can sing along and there is nothing is better than that!
ROAM AROUND
Sometimes it's just not feasible to find a power outlet when you're performing. That doesn't mean you should be without your Mic Mechanic 2! It can be powered by 4 AA batteries (not included) in addition to the optional 9V adapter.
Your Mic Mechanic 2 will evolve with you - VoiceSupport gives you new FX presets, new firmware updates, and maintains your personal database of presets. Download it now on a Mac or Windows computer with a USB input.
(455111)
| | |
| --- | --- |
| SKU | 455111 |
| Brand | TC Helicon |
| Shipping Weight | 0.4480kg |
Be The First To Review This Product!
Help other Music Factory Direct users shop smarter by writing reviews for products you have purchased.