TC Electronic
TC Electronic BH800 Bass Amp 800W K410 4x10 inch 600W Speaker Cabinet




TC ELECTRONIC BH800 800W BASS AMPLIFIER WITH
K-SERIES K410 4X10" 600W BASS SPEAKER CABINET
*PLEASE NOTE: FREE FREIGHT APPLIES TO METRO MELBOURNE, SYDNEY, ACT, BRISBANE AND ADELAIDE ONLY. PLEASE CONTACT THE STORE FOR FREIGHT CHARGES IN AREAS OUTSIDE SPECIFIED REGIONS.
TC Electronic BH800 800W D-Class Micro Professional bass amplifier with 2x Tone Print Slots.
BH250 was a true innovation within the world of bass. Bass players were floored by how such great tones could be contained in an enclosure so small and lightweight, that they immediately cried out for more. So that's what we decided to do. With the BH800 you get 800Watts of raw power, and all the punch and creative features your heart could possibly desire without compromising with the super portable and lightweight build that made the original BH250 such an innovative amp. And with the intelligent EQ section and the option of driving several cabs at once, BH800 is the new natural choice for every modern bass player out there!
BH800's Resume
Light and portable


Inspirational - TonePrint signature bass effects
TonePrint Enabled - two switchable TonePrint slots

Built-in bass tuner
TonePrint - For a world of signature effects
Ultra-lightweight
800 Watt
TonePrint: Creativity At The Core
With the BH800's two TonePrint slots, you become the amp designer! So whether you need a lush chorus and a compressor for that next funk gig, or maybe a monstrous distortion and an octaver for your upcoming show with your metal band, BH800 will have you covered, and then some! TonePrint simply means signature effects, created by some of the world's best bass players, for instance Nathan East, Victor Wooten, Richard Bona and Duff McKagan. And, as if that wasn't enough, they are available for free, straight from your smartphone. Finally an amp that's as versatile as you need it to be!
High-Tech Sledgehammer
Bass is more present than ever in today's music. We've transitioned from supporting members to the guys in the spotlight. Let's face it, we're in demand and we need the tools to deliver - BH800 does just that. With its Lightweight, portable design, Intelligent EQ section, ultra-precise on-board tuner that handles up to six strings and unlimited tonal versatility through TonePrint, BH800 isn't just your run-of-the-mill bass amp… it's what bass amps were intended to be!
Tone Is Where The Heart Is
We don't know what magical schools of Bass-Wizardry our engineers attended, but boy do they know tone! And with the BH800's intelligent EQ section we've once again placed ourselves far ahead of the tone-tailoring-game. Behind the deceptively simple four dial design lies a frequency range perfectly tuned for bass. So no matter if you like your sound nice and scooped, fat and groovy or filled with high-end sparkle the BH800's tone controls will be sure to cut and boost in all the right places, leaving you sounding your best every single time!
TonePrint Enabled - Signature Bass Effects
Bass TonePrints are free, custom-tuned effects, provided by your favorite bass players! TonePrints give you access to an effect as it is used by the artist - so you can tap directly into the TC tones used by the best bass players in the world.
Oh, this being the 21st century and all, we've made a TonePrint App which allows you to beam TonePrints from your phone to your TonePrint-enabled pedal or amp. Easy, fast and totally free of charge!
Built-In Tuner
The BH800's ultra-precise on-board tuner is there when you need it. Itâ's always on, so you constantly have a clear read of whether you're in tune or not. And with a frequency range that supports up to six-string basses, you can be sure that your low-notes will always be in tune!
TonePrint: Your Vision, Your Sound
BH800 features a wide range of TonePrint effects, from Chorus, Flanger, Vibrato, Octaver to our custom SpectraComp & BassDrive and they all sound killer! We even have combined TonePrints that let you enjoy the power of two TonePrints in one!
Frequent Awesomeness
The intelligent EQ section is designed to cut and boost at different frequencies. Tailored specifically for bass for ultra-precise tonal shaping.
Balanced Output
Use the balanced output to send a signal to a PA or a sound engineer when playing live, or use it as a high quality bass preamp in the studio when recording, taking advantage of the tone controls and TonePrint features. Choose between sending a pre signal for a completely clean and direct sound or chose post to get the flavor of the amp.
Late Night Jammin
If you like jamming late at night, plug in a pair of headphones for a silent session. Keep it grooving, and keep your family and neighbors happy at the same time.
The Royal Rumble
Our new K410 bass cabinet doesn't just look the part, it also sounds it.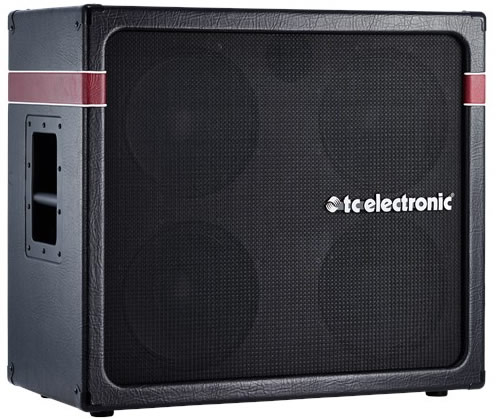 So if you're looking for massive amounts of low-end power and impeccable tone, K410's four custom-made 10" drivers and 1" ceramic tweeter are sure to deliver. The K410 is an 8 Ohm, 600W cabinet which ensures a loud and tight response on its own, but pair it with another K410 or one of the other K-series cabs you'll achieve an even richer and deeper tone, for a world of sonic options.
Lightweight and portable design
High-quality custom drivers
Vintage-vibed look
Stack That Cab!
For you to be able to perform your best on stage you need impeccably clear sound, and that's exactly what our vertical stacking concept delivers. By stacking vertically, you retain your tone's natural low-end, while also being able to hear every single detail in your playing loud and clear. You can mix and match our different cabs to your heart's desire and find the exact combination of low-end rumble and high-end definition that speaks to you.
Minimum Weight, Maximum Tone
We play bass too you know and we've had our share of days on the road in a tiny van, jam-packed with gear and sweaty band mates. One of the most exhausting parts of being on tour, is having to carry all of that heavy gear to and from the stage, day in and day out. With our new cabs, you get rocking tones in an ingenious lightweight design so you can focus entirely on keeping the groove instead of your next chiropractic appointment.
Designed to Impress
Everything about this cab oozes quality. Its sturdy plywood construction ensures extreme durability and a natural unaffected tone reproduction, while the ultra cool vintage-looking exterior is sure to turn heads. But the real beauty lies within. Our hand-selected high quality custom drivers, which have been developed with an unparalleled attention to sonic detail, offers both gorgeous sparkling high-end and massive thunderous low-end. This cab will blow the crowd away in every way possible.
(TC-K410TC-BH800)
| | |
| --- | --- |
| SKU | TC-K410TC-BH800 |
| Brand | TC Electronic |
| Shipping Weight | 29.0000kg |
Be The First To Review This Product!
Help other Music Factory Direct users shop smarter by writing reviews for products you have purchased.
Others Also Bought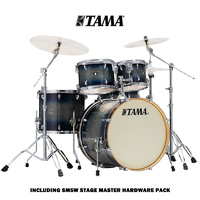 Tama Superstar Classic 5pce Maple Drum kit Dark In
$1,847.20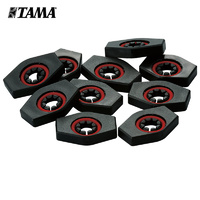 Tama TTL10 Tension Lock Rod Bolt Lug Locks 10 Pack
$16.90
More From This Category