BTB20 EDGE SERIES CAST 10" CHINA CYMBAL
BTB20 EDGE Cast China Cymbals cymbals deliver an explosive attack followed by a rich, warm cushion of authentic trashy oriental sound. They are made from B20 Bronze ensuring the strongest formula and most authentic sound possible. BTB20 EDGE China cymbals are thinner than most other china cymbals creating more warmth and dynamic range, and allowing them to be played softer if necessary while still delivering a rich and colourful tonal range. They deliver both power and response combined with a subtle character making them very versatile and easy to play in any musical situation. A high gloss brilliant finish ensures your BTB20 Edge china will not only sound great but look brilliant also.

BTB20 EDGE China Cymbals feature a wider, more open and less deep cymbal cup allowing easier mounting to your cymbal stand and no contact with wing nut on cymbal.

BTB20 EDGE Chinas produce a sweet, dark and warm cushion of sound exactly as a china should. Too many chna cymbals on the market sound obtrusive, gong-like and nothing like a china cymbal should. BTB20m chinas deliver a perfect blend of subtle trash combined with clean sparkle. There's an old saying.....The best Chinas in the world have always come from China!

BTB20 EDGE Chinas are perfect for creative cymbal editions with drum kit cymbal set ups.

BTB20 EDGE Cast China Cymbals include a 1 Year Warranty


BTB20 CYMBALS EDGE SERIES 10" CHINA CYMBAL
10" Cast China Cymbal
High Gloss Brilliant Finish
Sharp Attack with Trashy Explosion
Short Sustain
Authentic Sound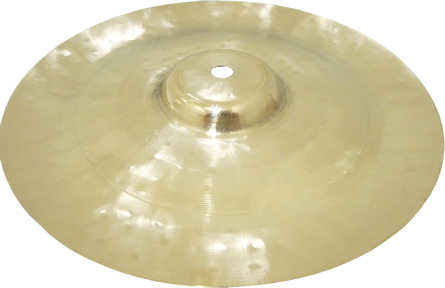 BTB20
Welcome to BTB20 Cymbals & Gongs - professional, cast cymbals & Gongs made in Wuhan, China, possibly the oldest cymbal making region in the world. BTB20 cymbal production starts with an ancient metal formula, then skilled craftsmen shape and tune every BTB20 cymbal by hand. BTB20 products include unique splash, crash, ride, hi hats, chinas, special-effects cymbals and gongs, and are used in many different musical environmemts including orchestral applications and recording studios. BTB20 cymbals have a distinct sound character - every one is individual.
BTB = Built To Bash. B20 is the strongest cast cymbal formula ever created - the combination of 20% tin and 80% copper - the end result being an ultra tough bronze material with the best sound quality possible.These cymbals are made to be hit hard with confidence if necessary however their character also allows them to be played ultra soft while still delivering a full tonal range.
The BTB20 range of cymbals has an instrument to suit every application from bright, clean tones to darker and warmer cymbals oozing with character. The BTB20 range of chinas, gongs & EFX cymbals allow you to combine colourful and creative additions to your conventional cymbal set up or offer endless options away from the drum set. Whether it's heavy rock, metal, blues, jazz or purcussion applications there is a BTB20 cymbal that will suit your needs perfectly.
The whole range of conventional cymbals including hi hats, crashes, rides and especially the chinas and splash cymbals are guaranteed to surprize.
Reliable-These cymbals are tough. Much of today's drumming is about hitting hard in different musical styles and BTB20 Cymbals are made to be punished if required, but also have great dynamic range and deliver a very warm tone from all cymbals and splashes when played in softer musical styles. BTB20 Cymbals & Gongs include a 1 Year warranty.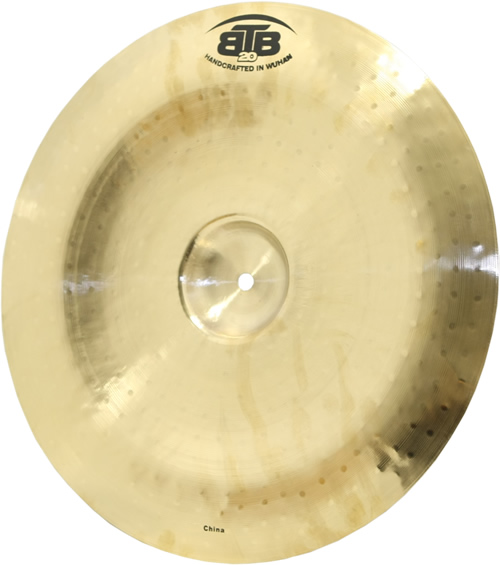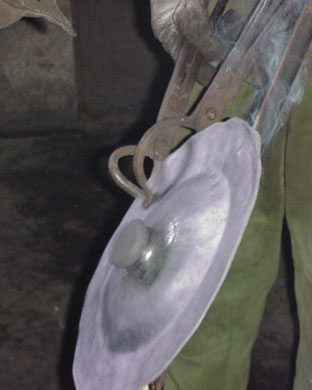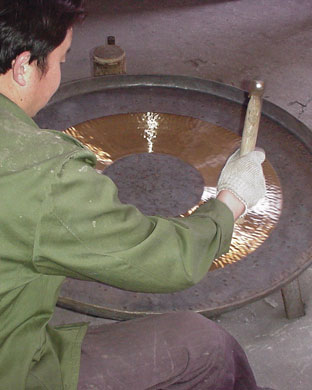 All BTB20 cymbals produced today use the same manufacturing technique as cymbals produced thousands of years ago
Add this sensational china cymbal to your setup now!
Other sizes also available


(EDGE-10CH)
| | |
| --- | --- |
| SKU | EDGE-10CH |
| Brand | BTB20 |
| Shipping Weight | 0.9000kg |
| Shipping Width | 0.400m |
| Shipping Height | 0.400m |
| Shipping Length | 0.020m |
| Shipping Cubic | 0.003200000m3 |
Be The First To Review This Product!
Help other Music Factory Direct users shop smarter by writing reviews for products you have purchased.