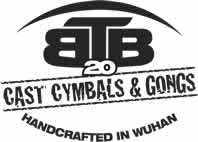 BTB20 24"/60cm CHAU GONG - LIFETIME WARRANTY

Music - Meditation - Relaxation - Ornamental
Gongs are amongst the oldest musical instruments in the world dating back to the second millennium AD and possibly longer. Throughout history gongs have accompanied religious ceremonies, government functions, songs, orchestras and theatre performances particularly in Asia. Although still used in these ways, today the applications in which gongs can accompany different musical situations is endless.
Now gongs can be heard with countless artists, instruments, bands and other contemporary musical ensembles as well as orchestras and theatre companies everywhere. The addition of gongs both in the live music arena and the recording studio have brought another dimension of colourful creative options to the musical boiling pot.
Other than music, gongs are widely used for meditation, spiritual healing and are great additions around the home or business as a centrepiece, chime or even a funky door bell.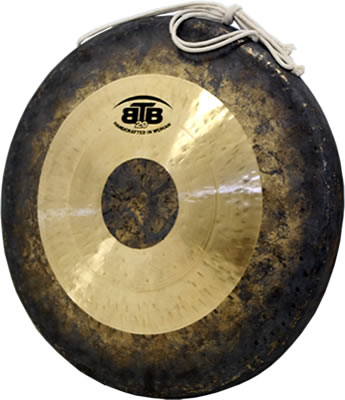 BTB20 Chau Gongs are made from hand hammered bronze and range in size from 6" to 80" in diameter. Both the front and rear of the BTB20 Chau Gong surface is partly lathed revealing it's 'bull's eye' hi gloss, polished finish. They have explosive power when played hard with the attack in the high and mid range followed by a strong fundamental bass tone. Playing softer releases a rich spectrum of complex harmonics with warm bass. Smaller sized chau gongs are higher pitched and have a more controlled fundamental tone while larger diameter chau gongs have more volume, sustain, richness and low end. BTB20 Chau Gongs are available with optional stands.
Every BTB20 Gong Includes a Quality BTB20 Gong Mallet.
BTB20 Gongs include a Limited Lifetime Warranty.
BTB20 24"/60cm Chau Gong
24"/60cm Chau Gong
LIFETIME WARRANTY
Explosive attack when played loud followed by strong bass tone
Full, rich warm tones when played softly
Complex Harmonics
Long sustain
Low range fundamental tone
Music, ornamental, meditation/relaxation etc
Gong mallet
BTB20
BTB20 Cymbals & Gongs - professional, cast cymbals & Gongs made in Wuhan, China, possibly the oldest cymbal making region in the world. BTB20 cymbal production starts with an ancient metal formula, then skilled craftsmen shape and tune every BTB20 cymbal and gong by hand. BTB20 products include unique splash, crash, ride, hi hats, china cymbals, special-effects cymbals and gongs, and are used in many different musical environments including orchestral applications and recording studios. BTB20 cymbals have a distinct sound character - every one is individual.
BTB = Built To Bash. B20 is the strongest cast cymbal formula ever created - the combination of 20% tin and 80% copper - the end result being an ultra tough bronze material with the best sound quality possible. These cymbals are made to be hit hard with confidence if necessary however their character also allows them to be played ultra soft while still delivering a full tonal range.
The BTB20 range of cymbals have an instrument to suit every application from bright, clean tones to darker and warmer cymbals oozing with character.

The BTB20 range of china cymbals, gongs & EFX cymbals allow you to combine colourful and creative additions to your conventional cymbal set up or offer endless options away from the drum set. No matter what style, there is a BTB20 instrument that will suit your requirements perfectly.
BTB20 Gongs Include a Lifetime Warranty.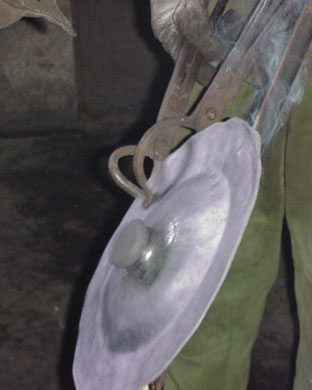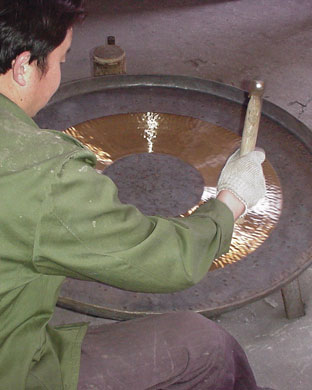 Every BTB20 cymbal & gong is unique
Ask if you would like to add a stand to your package
Other sizes also available

(WH007-60)
| | |
| --- | --- |
| SKU | WH007-60 |
| Brand | BTB20 |
| Shipping Weight | 7.0000kg |
Be The First To Review This Product!
Help other Music Factory Direct users shop smarter by writing reviews for products you have purchased.
Others Also Bought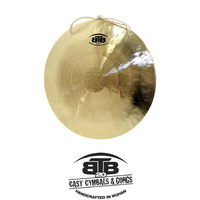 Chinese Gong 24" 60cm Wind Gong BTB20 Handcrafted
$269.00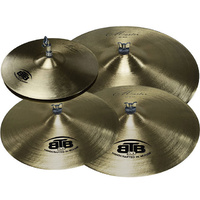 BTB20 Master Cymbal Pack 14" Hi Hats 16" + 18" Cra
$489.00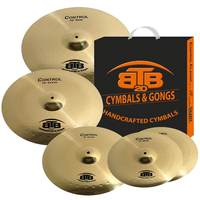 BTB20 Control Complete 5 Piece Cymbal Pack 14" 16"
$199.00
More From This Category